Appleton Rum and YS Falls Tour from Montego Bay and Grand Palladium
Caribbean » Jamaica » St James Parish » Montego Bay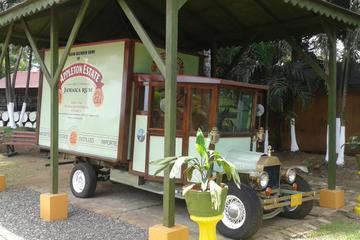 Duration: 9 hours
Departs: Montego Bay, Jamaica
Price from USD 101.98
Book Now
Enjoy this full day tour to the south coast of Jamaica where you will visit Appleton Rum Estate and YS Falls. Enjoy the spectacular views traveling through the mountain range in air-conditioned comfort!
Meet your guide in the main lobby of your Montego Bay or Grand Palladium hotel and get ready for an amazing day to the south coast of Jamaica. Your driver will travel through the mountains passing by small farming villages that appear one after another. Your guide will tell you about the areas you pass through and teach you about the rich Jamaican history. The drive to the south coast is approximately 1 hour and 30 minutes.
The first stop will be at the Appleton Rum Estate where you will be taken to the bar for orientation and a few cups of the most refreshing rum punch the island has to offer. After a video lesson of how the cane juice is extracted, fermented, aged, blended and bottled - you will go on a guided 45-minute tour of the estate.
Next, depart to YS Falls where a jitney, hauled by a tractor, will be waiting to take you on a 10-minute ride through the woods and up to the falls until you have reached the gift shop. You will have approximately 1 hour and 30 minutes to explore the falls and surrounding rainforest. There are 2 man made 100 percent natural pools available to you to swim in. he Swing on the Tarzan rope or head to the zipline canopy available at an additional cost. Guides and lifeguards are on property to provide guests with both safety and assistance. Lunch can be purchased at the YS Falls Restaurant for an additional cost.
Once your adventure is complete at YS Falls, you will be transported back to your Montego Bay or Grand Palladium hotel.
« All Activities